To provide access to affordable, high quality spay/neuter services in areas lacking these services, we need to consistently expand our reach to the Eastern Iowa communities who desperately need us.
Our Iowa Humane Alliance Transport Program is the solution to a critical need, directly impacting the overcrowding at area shelters and rescues will dramatically reduce rates of euthanasia for precious companion animals in our Hawkeye state.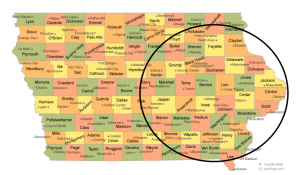 Over 48,000 spay and neuter surgeries have been performed at the Iowa Humane Alliance Regional Spay/Neuter Clinic in six years — we can do so much more. One single transport trip can bring over 40 animals to IHA's Cedar Rapids clinic and save thousands of lives! The Iowa Humane Alliance Transport Program will form partnerships with shelters, humane organizations and individuals within a 100 mile radius of our clinic, to provide access to high quality, affordable spay and neuter services to areas that have no resources available, providing hope, life and health to animals and the people who care for them across Eastern Iowa. We need your help to sponsor this vital program!
With your help, our Iowa Humane Alliance Transport Program will assist in saving the lives of countless numbers of animals in Eastern Iowa – year after year. Consider donating to our fund – any amount helps!
The Iowa Human Alliance Transport Program: Help make this lifesaving effort a reality by donating today!
THANKS FOR YOUR HELP! Business sponsorships available! Any size donation gratefully accepted! All donations to this campaign will go directly into the maintenance of our Transport vehicle and the costs associated with the on-going Transport Program.
_________________
Join our shelter and rescue partners!
Sign up to have the Iowa Humane Alliance transport van come to your
shelter or town! Contact: Kathleen@iowahumanealliance.org or call 319-363-1225.
_________________