Iowa Humane Alliance presents
Tour begins & ends at Iowa Humane Alliance
You just might meet your new best friend!
This 36 mile tour begins at 9:00am and ends at 2:00pm
Iowa Humane Alliance, 6540 6th Street SW, Cedar Rapids
*Please note that this is a people-only event. Even though we love our animals, we respectfully ask you keep them at home for this event.
Benefiting the Iowa Humane Alliance Regional Spay/Neuter Clinic
Ride Day: Saturday, June 2nd
*cycling participants will be required to wear a helmet while traveling during the tour*
---

Regular Registration
(May 14-June 1 & at the June 2 event): $35
Registration includes : Route map with suggested stops and visiting hours, Bag 'O Goodies,  Event T-Shirt (if registered prior to May 14) & Scavenger Hunt participation for super duper prizes!
---
We will provide you with a map and suggested route and each location's visiting hours.
Same day registration available at the Iowa Humane Alliance Regional Spay/Neuter Clinic from 

8:00am to 11:00am

 on 

June 2nd

.
Tour begins at 

9:00am

 and ends at 

2:00pm
Full 36 mile tour is estimated to take:
Approximately 5 hours for cyclists 
Approximately 3 hours for drivers 
Visit even more adorable adoptable animals at Iowa Humane Alliance from 

11:00am to 2:00pm

!
Scavenger Hunt Prize drawing 

2:30pm

 
(need not be present to win but all prizes must be picked up at the Iowa Humane Alliance Regional Spay/Neuter Clinic during business hours the following week (M -F; 7:00am to 5:00pm) before 5:00pm on June 8th.

Drawing for prizes 2:30pm

Visiting hours for participating animal welfare organizations:
Gems Forever/PetSmart 9:00am to 2:00pm

Last Hope Animal Rescue 9:00am to 2:00pm

Dogs Forever 9:00am to 2:00pm

Animal Resource Foundation 9:00am to 2:00pm

SAINT Rescue 9:00am to 2:00pm

Witty Kitties, Inc. 10:00am to 2:00pm

IERAL 10:00am to 2:00pm

CRACC 12:00 noon to 2:00pm

Additional participating animal welfare groups on site at Iowa Humane Alliance:

A Home For EveryBunny 9:00am to 2:00pm (will be providing bicycle tuneups and doughnuts!)

Cedar Valley Pit Bull Rescue 11:00am to 2:00pm

Friends of the Shelter in Vinton 11:00pm to 2:00pm

Rockstar Cocker Rescue 11:00pm to 2:00pm
---

(Dynamic Google Race Map Below: Click upper left  arrow of map window
to customize select routes, alliances, and sponsors. Scrolling changes the map area.)
With Stops at: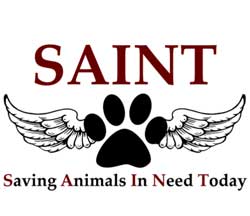 SAINT Rescue & Adoption Center in Cedar Rapids is a nonprofit 501c3 animal welfare organization that is dedicated to improving the lives of our homeless cats by placing them in loving, forever homes.
---
Animal Resource Foundation is an animal welfare non-profit that focuses on fixing and feeding animals in need. They provide financial assistance to pet owners and caretakers through their SNIP (Spay/Neuter Incentive Plan) program to encourage spay and neuter. ARF also offers donated pet food to more than 70 rescue groups and shelters in Iowa and four surrounding states through their Rescue Bank pet food pantry program.
---
Last Hope Animal Rescue is a 501(c)(3) non-profit organization whose primary mission is to save as many abused, abandoned, and hard to place animals they can and place them into their loving and forever homes where they will be cherished. Last Hope Animal Rescue has rescued, rehabilitated, and rehomed over 2,000 animals since 2004.
---
Founded in March of 2011, Dogs Forever, a not-for-profit 501(c)(3) tax-exempt organization is run entirely by volunteers. Passionate about dogs, they work tirelessly to take great care of them, regardless of circumstances or time invested to make sure their next home is their forever home.
---
The mission of Cedar Rapids Animal Care and Control is to serve and protect with compassion, the animals and citizens of our community through education and enforcement, and to facilitate successful pet adoptions while respecting and striving to improve the quality of life for both pets and people.
---
Iowa Equine Rescue and Awareness League is an all-volunteer, non-profit organization working to ensure that equines in our state live in a safe, healthy, nurturing environment. Partnering with law enforcement authorities, IERAL assumes the care, rehabilitation and selective adoption of animals confiscated in cases of abuse, abandonment or neglect.
---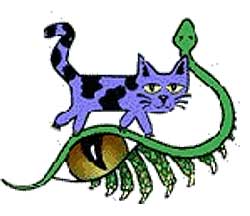 Witty Kitties, Inc. Witty Kitties, Inc. provides rescue services, shelter, and medical care for special needs cats and a variety of reptiles in Johnson County, Iowa and surrounding areas.  Our special needs cats have feline leukemia virus (FeLV), feline immunodeficiency virus (FIV), or some other physical impairment.  We also care for a variety of exotics.
---
Cedar Valley Pit Bull Rescue is a foster home based rescue network helping pit bull type dogs. We also strive to educate the public as much as we can about the most misunderstood dog breed.
---
Friends of the Shelter, Inc. is a 501(c)3 non-profit organization striving to improve animal welfare in our community. FOTSI's goals are to find loving, lifelong homes, educate the public on spay/neuter clinics and help reunite lost and found pets with their owners. Our adoption center in downtown Vinton houses our adoptable cats, offers information on low cost spay/neuter clinics in the area and has pet merchandise to help recoup some of our expenses.
---
A Home for EveryBunny  provides the specialized care that rabbits need for their health and success through our network of foster homes. We also provide personalized attention to each adopter, so that they can find the pet that will best fit their home for years to come. Rabbits are the third most common animal to end up in a rescue.
---
Gems Forever was started in 2016 to save and make a difference in the lives of the homeless animals in our community by taking in homeless animals, providing medical care and love, and finding them homes in the community, advocating spay and neuter programs, and offering support to pet owners when they face challenges caring for their pets.
---
Rockstar Cocker Rescue, a new rescue in the Midwest Region, but its founder and volunteers are not new to cocker spaniel rescue work. Rockstar's mission is to rescue, rehabilitate and rehome cockers and cocker mixes into loving, forever homes, and the cockers coming into our rescue are owner surrenders, shelter pulls, discarded factory farm inventory that are no longer useful.
---


                    
 Kathy's Pies  | Elevate Salon  |  Cedar Rapids Bank & Trust
Eastern Iowa Veterinary Specialty Center  |  Scheels  | Z102.9
Echo My Heart Healing & Massage |  Eco Lips | Sam's Club
Leash On Life  |  Riverside Casino and Golf Resort  |  Iowa's Best Popcorn
Rapids Vending  |  Cedar Rapids Stormwater Pollution Control
Collins Community Credit Union
All participating animal welfare organizations will be selling items to raise funds and awareness for their own programs during this event.
After opening in 2013, the IHA Regional Spay/Neuter Clinic has spayed or neutered over 39,000 owned, shelter, and rescue animals as well as free-roaming stray cats,  preventing tens of thousands of unwanted animals entering our local shelters and rescues.
The "Break the Cycle" event will also help raise awareness for Spay/Neuter/Adopt and generate support for all the hard-working local animal welfare organizations in the area. It's good for participants, good for animals, good for our whole community!
So gear up for the critters, as we all pitch in to "Break the Cycle!"
Questions? Contact kathleen@iowahumanealliance.org or call 319-363-1225.